Our Vision
At the Black Teacher Project (BTP), our vision is that all children will have access to a well-trained, well-supported Black teaching force.
BTP sustains, recruits, and develops Black teachers for schools in the United States. Our goal is to create an effective teaching force that reflects the diversity of Black people in this country. We believe that Black educators offer indispensable insights into the lived realities of navigating schooling institutions, as well as the social structures of the United States. Therefore, every young person, regardless of racial or ethnic identity, can benefit from the influence of highly effective Black teachers in their life.
Black teachers are essential. The gifts that Black teachers offer are not simply strategies; they go beyond a set of buzzwords that can be implemented. Instead, the empathy and vulnerability that Black teachers embody, in concert with culturally responsive teaching, push students in the direction of excellence. Research bears this out—Black teachers have higher expectations for Black students, who thereby perform better, and white students benefit from Black teachers by having a role model to form an affinity with. Additionally, all students prefer Black and Hispanic teachers—and with that sense of connection, Black teachers can take all students further down the road of learning.
Black people comprise approximately 12 percent of the population in the United States. However, Black people comprise only 7 percent of all teachers. In ten years, we aim to assist in significantly raising the number of Black teachers in the classroom from 7 percent to 11 percent.
BTP's goal is retention of Black teachers. Through that retention, the numbers of Black teachers will increase due to the fact that Black teachers leave the industry at higher rates than other groups. We achieve retention through programs that provide Black teachers with sustainability, community, learning about how to navigate systems and sometimes hostile environments, and support for development of culturally relevant pedagogy. We believe that the first step to having more Black teachers is not recruitment but retention of existing teachers and the development of school sites that are welcoming to Black teachers.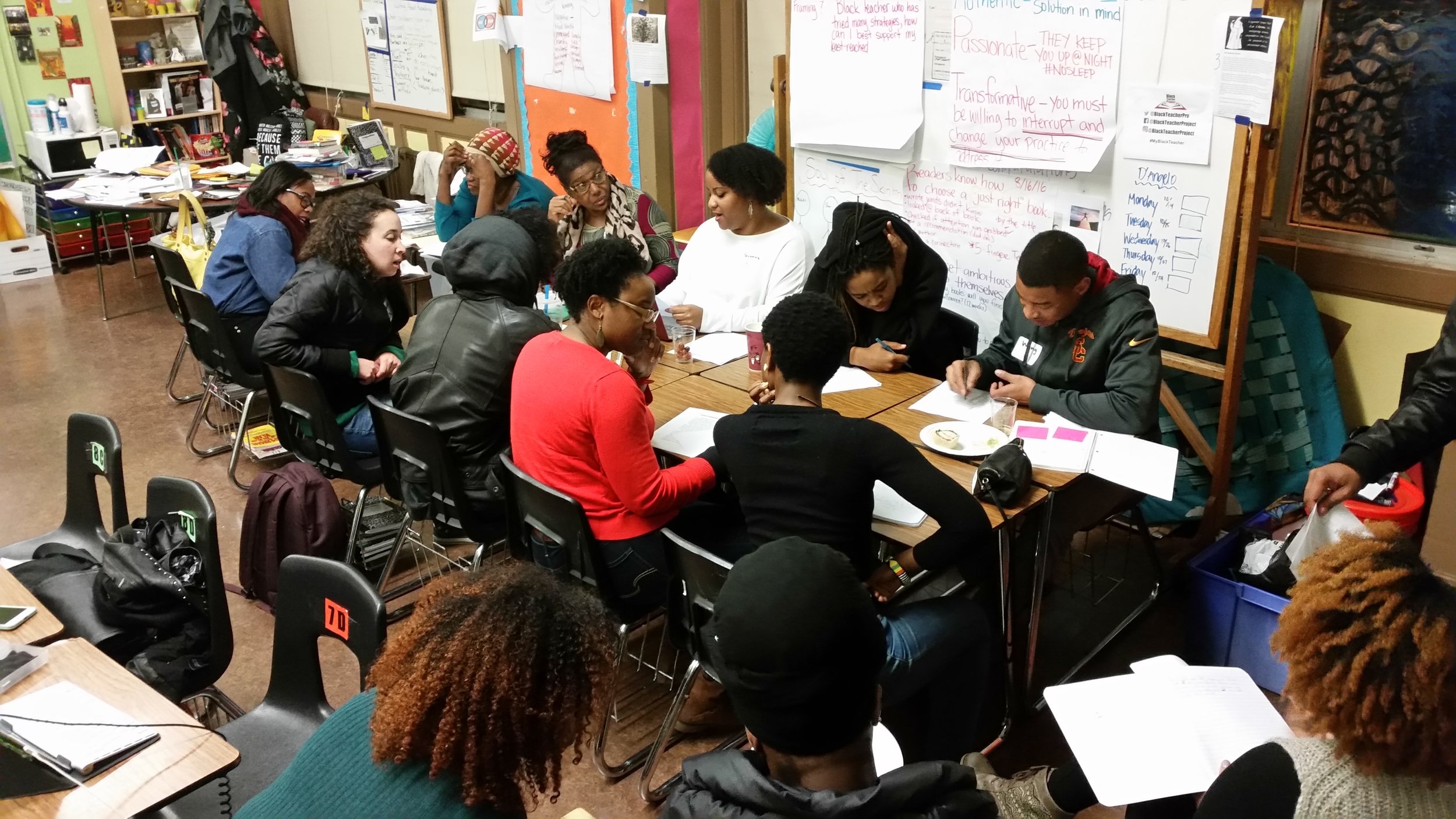 "I feel supported and whole. I have a sense of community that will make it easier for me to thrive as a teacher next school year."
Black Teacher Leadership and Sustainability Institute (BTLSI) 2018 participant