Sustain.
Recruit.
Develop.
Every child deserves a Black teacher.
The Black Teacher Project's mission is to sustain, develop, and recruit Black teachers. Our vision is that all children have access to a well-prepared, well-supported Black teaching force that reflects the diversity and excellence of Black people in the United States.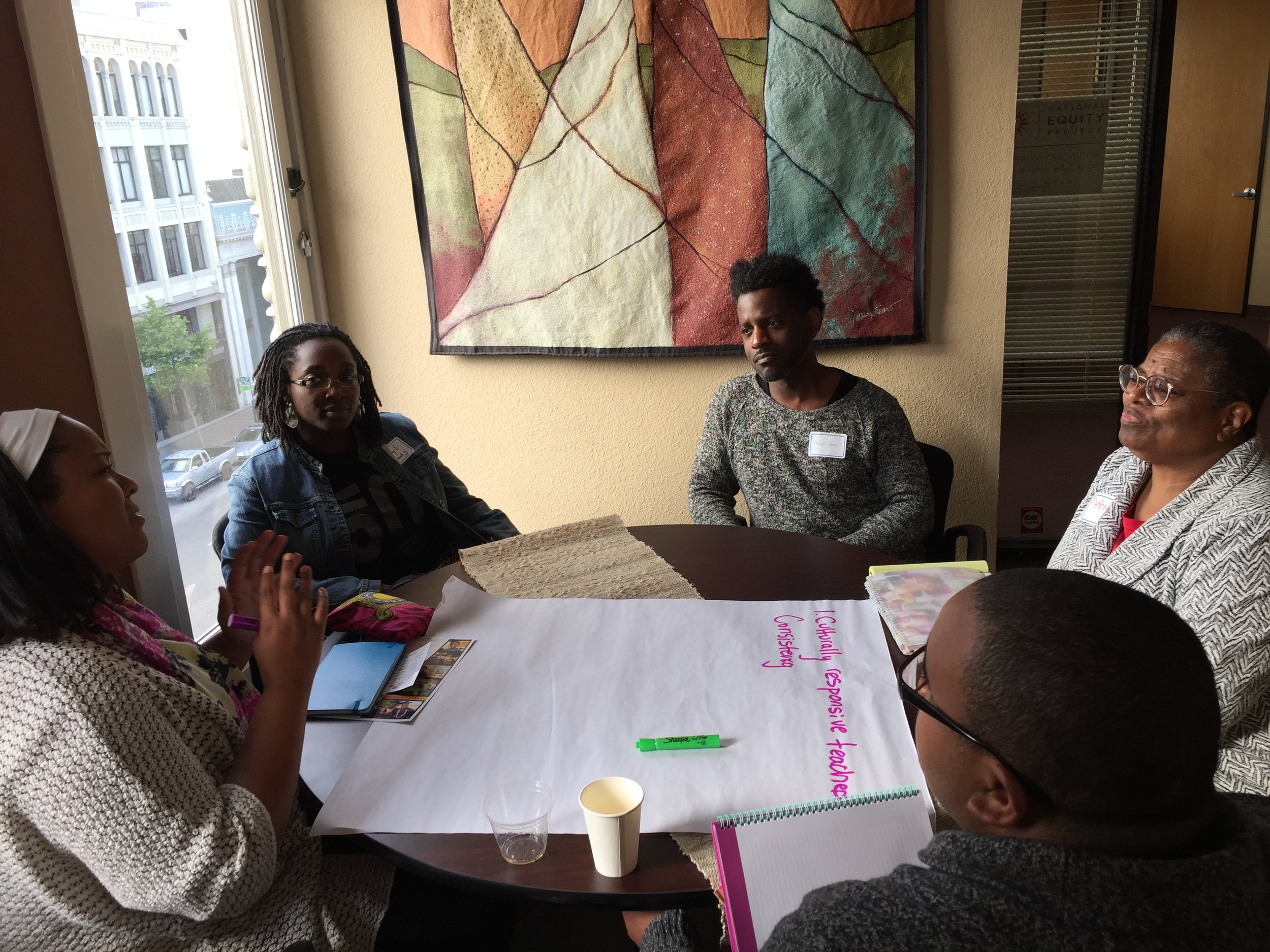 The first step to having more Black teachers is not recruitment but retention of existing teachers, while developing school sites that are welcoming and sustainable for Black teachers. BTP programs provide Black teachers with community, sustainability practices, support in navigating systems (and sometimes hostile environments), and training in culturally relevant pedagogy.
We aim to raise the number of Black teachers in the classroom to mirror the proportion of Black people in the general population in cities where we work.

Represent BTP!
Order your BTP swag here! Unisex t-shirts come in sizes S-3X. We also have a selection of ladies-cut shirts, which are more fitted than the unisex. We recommend selecting a size larger than your usual size for the ladies shirts. Hoodies come in sizes S-2XL.
Sign up for our newsletter